nopCommerce an E-commerce Platform
It is the most popular ASP.NET shopping cart in the world.
nopCommerce
What is nopCommerce?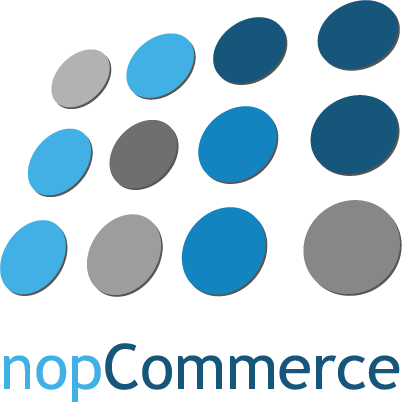 nopCommerce is the best open-source eCommerce shopping cart solution. nopCommerce is free, and it is the most popular ASP.NET eCommerce platform. The first nopCommerce version was released in 2008. At that time there were no free and open-source shopping carts that would not impose the limitations on business processes and flow hence the essential goal for nopCommerce was to fix that.

The high quality of the product and its constant development led to creating the global nopCommerce community of over 250,000 members. The philosophy of the open-source product allows us to receive the contribution of developers and businesses from around the world. That helps us to grow faster and meet the highest security and technology standards.

FEAUTRES
What is different about nopCommerce?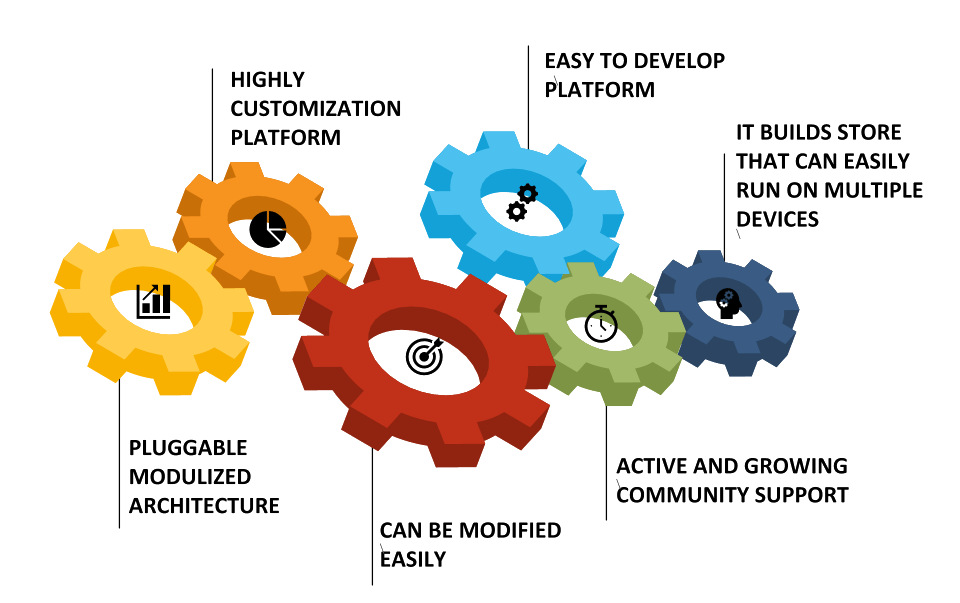 WHY
Why to choose nopCommerce for your eCommerce needs?
most stable, reliable and bug free opensource e-commerce solution
easy to use
developed in true opensource nature - the nop team is open to discussion / suggestion and criticism and improves nopCommerce very well
nopCommerce is modular and is easy to customize and extend using a plugin
It the most popular e-commerce open source application in .Net and one of the featured applications in the Windows App Gallery
nop has 5 years of successful history int the market with around 30 releases
There are nearly hundred solution partners plus other free lancers that can assist in the development of the store.
can be easily modified and in lesser time compared to other competitive cart solution (like magneto & prestashop) because its architecture is very well defined, is predictable.
With NopCommerce one can easily manage multiple stores with a single admin panel.
Creating a multi-vendor eCommerce platform is simple with NopCommerce as it provides the drop shipping feature.
NopCommerce helps in development of responsive sites with a variety of templates for the users to navigate the site easily across devices.
Have a physical shop and want to sell online please send your query
Having physical shop comes with lots of limitations and responsibilities
so for that, we are providing best nopCommerce services
GET
Why to choose nopCommerce
Services
nopCommerce Services we are providing
nopCommerce plugin Development
nopCommerce Templates Designing
eCommerce Site Development
nopCommerce Customization
INSTALLATION
nopCommerce Installation
It is the most popular ASP.NET shopping cart in the world.Start and grow your successful online business with nopCommerce.
A responsive mobile webstore is a must for any online business owner these days, as 82% of smartphone users decide to buy something while surfing the Internet on their smartphones.nopCommerce supports a mobile version of your website with a compelling, feature-rich and graphically pleasing storefront, and it provides means for retailers to immediately deliver relevant offers, promotions and products. The mobile-responsive version works on any connected device.
PLUGIN
What is nopCommerce plugin?
What is Plugin?
In computing, a plug-in (or plugin, add-in, addin, add-on, or add on) is a software component that adds a specific feature to an existing computer program. When a program supports plug-ins, it enables customization.

Plugins are a set of components adding specific capabilities to a nopCommerce store
How nopCommerce plugin will help you?
You can extend the functionality of nopCommerce by installing and configuring plugins. Plugin include things such as discounts, shipping methods, tax providers, and widgets.
How to install a plugin in nopCommerce
1) Go to Configuration -> Plugins and click the Upload plugin or theme button.
2)A popup will appear asking you to choose a file to upload. Click on the Choose File button, navigate to the downloaded zip file and select it.
3)Click on the Upload plugin or theme button.
4)Find live demo plugin and click Install.
5)Find nop Plugin Name plugin and click Install.
Why do store owners use nopCommerce?
Perfect for creating an online store of any size and type

nopCommerce offers powerful out-of-the-box features for effective B2C and B2B sales , without any restrictions and absolutely free:

Unlimited products, staff accounts and their advanced features

Variety of tools for professional marketing and sales growth

Popular payment methods and gateways

Shipping features

Multi-vendor and multi-store functionality

Advanced business reporting and analytics

High performance and scalability

Integrations with all popular third party services

GDPR support nopCommerce meets all European Union Laws
Checkout our nopCommerce newly built plugins and add more functionality to your store
See our nopCommerce plugins here

GO TO SHOP